The PAMJ Blog
The Official blog of the Pan African Medical Journal
Upcoming webinar 7 Oct 2021: Research Ethics and Research Integrity: An African perspective within the COVID-19 reality
17 Sep 2021 / Announcement

The next PAMJ webinar series will discuss research ethics and research integrity.
Date: 7 October 2021
Time:
GMT: 18:00
Yaoundé (Cameroon): 19:00
Nairobi (Kenya): 21:00
Research integrity (RI) is a global problem that erodes the quality of research and the trustworthiness of researchers. Over a decade after the first World Conference in Research Integrity, very little has been done to create awareness of and establish necessary structures to promote responsible conduct of research in Africa. Research ethics (RE) has on the other hand has recorded a significant increase in awareness and practice. This webinar aims at examining the major challenges in advancing these ideals in Africa. The COVID-19 presents unique challenges that must be taken into consideration in the current discourse. Common examples of research ethics and research integrity challenges and practices from a Pan African Medical Journal perspective, as a major publisher, are presented.
Meet our speakers
Paul Ndebele, PhD

Assistant Director-Office of Research Excellence (ORE), Professorial Lecturer - Department of Global Health - The George Washington University (USA)

Paul Ndebele serves as An Assistant Director in the Office of Research Excellence in the Milken Institute School of Public Health at The George Washington University. He also serves as a Professorial Lecturer in the Department of Global Health where he teaches various Ethics courses including Ethical and cultural competence in global research and programming; Ethical Issues in Public Health Policy and Practice; and Responsible Conduct of Research (RCR). He holds a PhD in Research Ethics obtained from University of KwaZulu Natal (UKZN) in South Africa. Over the past 20 years, Paul has held positions in Botswana, Malawi, South Africa, Zimbabwe and USA. He has served as a scholar in four Bioethics Training Programs including the Fogarty African Bioethics Training Programme (FABTP) at Johns Hopkins University; SARETI at University of KwaZulu Natal in South Africa; Erasmus Mundus Bioethics Programme at Padova University (Italy); and Ethox Centre at Oxford University. He holds honorary positions as Adjunct Professor at Africa University; Honorary Lecturer at College of Medicine, University of Malawi; and Adjunct instructor at Michigan State University. He has written widely in the area of Research Ethics and is mainly interested in issues of justice in international collaborative research and improving informed consent for research. He serves on advisory committees for large international initiatives including Johns Hopkins Fogarty African Bioethics Program (FABTP), TIBA project at University of Edinburgh; Global Forum on Bioethics in Research; and the Target Malaria Program at Imperial College, London. He also serves as a member of the George Washington University Institutional Review Board.
Francis Kombe, MSc, PhDc

Chief Executive Officer, EthiXPERT, South Africa.

Francis Kombe is the Chief Executive Officer at EthiXPERT, in Pretoria, South Africa. He is a Public Health, Community Engagement, Communication skills, Capacity Building and Bioethics practitioner, with a keen interest in Research Integrity. He has a wealth of experience working in international health research institutions, where he has held various leadership positions. Kombe holds an MSocSc (research ethics) from the University of KwaZulu-Natal (UKZN), South Africa; Master of Public Health (MPH) and Postgraduate Diploma in Public Health (PGDPH) from London School of Hygiene and Tropical Medicine-UK (LSHTM). He is currently pursuing a PhD in Bioethics at UKZN, focusing on the implications of fieldworkers' institutional support systems for research integrity practices in Africa. He is a co-founder and steering committee member of the African Research Integrity Network (ARIN), and a member of the 7WCRI program planning committee.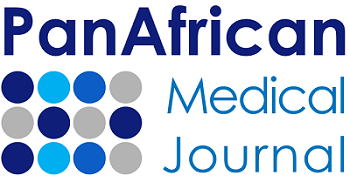 Pan African Medical Journal
This article is published by the editorial office of the PAMJ (KENYA)
---