The PAMJ Blog
The Official blog of the Pan African Medical Journal
The Pan African Medical Journal and the Apéro Santé 2022
04 May 2022 / Information

Launched in January 2021, Apéro Santé is a quarterly event that brings together health professionals around a specific theme. This theme may include pathology, a current topic or a problem in the health sector. The missions of Apéro Santé is to promote and participate in the continuity of education for health professionals; create a strong network of healthcare professionals; promote good medical practices; pass on good therapeutic information; promoting health for all; promote the influence of the health sector in Cameroon and to discuss and find solutions on specific issues in the health sector.
On the 21st April 2022, the first quarter Apéro Santé event held under the theme: Diabetes and hypertension: tools and strategies for effective therapeutic education.
One of the speakers of the event Dr Jerome Boombhi, Cardiologist and Lecturer at the Faculty of Biomedical Sciences, University of Yaoundé I, talks about Hypertension, causes and risk factors as well as treatment.
The event started with the exhibition of pharmaceutical laboratories and other partners, permitting health professionals present to go around the stands and discuss with the various exhibitors. The conference proper actually began with each speaker presenting in turn to the participants. Then followed a discussion session between the panel and the other invited health professionals. Throughout the evening, it was a question of highlighting the best strategies and tools for optimal therapeutic education on diabetes and arterial hypertension.
Professor Jean-Claude Mbanya, Professor of Medicine and endocrinology, was moderator at the event and throws some insights on therapeutic education.
Speaking during the Apéro Santé, Dr Martine Etoa an endocrinologist and Lecturer at the Faculty of Biomedical Sciences, University of Yaoundé I, talks about Diabetes.
This year´s program includes two more Apéro Santé events and the closing with the 2nd edition of Yaoundé Healthcare Week, which will take place from October 27 to 29 at the Palais des Congrès in Yaoundé.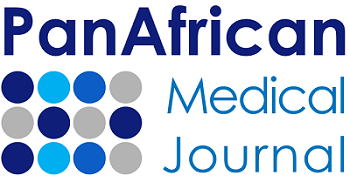 Pan African Medical Journal
This article is published by the editorial office of the PAMJ (KENYA)
---