The PAMJ Blog
The Official blog of the Pan African Medical Journal
The PAMJ increases article processing charges from 1st January 2023
23 Nov 2022 / Information

The PAMJ increases article processing charges from 1st January 2023
Since its inception in 2008, the PAMJ made it an absolute priority to improve the visibility of research done in Africa and break publication barriers by offering publication services of the highest quality at an affordable cost; this explains why article processing charges (APC) for PAMJ journals has remained stable at $180 US over the past 10 years. PAMJ's charges in the meantime have expanded tremendously. For example, the number of manuscripts submitted has increased from a couple of dozens to more than 3000 per year, over the past 10 years, from 2 full-time staff to more than 15 in two offices. This growth came with increased demand for resources, forcing us to take drastic measures in order to remain sustainable.
Taking into consideration the rise in operating expenses and the cost of processing and publishing manuscripts, we are forced to announce that we are increasing APC, our main source of revenue. The new PAMJ APC scheme is described in the table below and takes into consideration – the country of location/institution of the first author and the submission category.
The new APC scheme takes effect from 1st January 2023 and will apply to manuscripts submitted from 1st January 2023 only, with no retroactivity. Manuscripts submitted before 1st January 2023 will be processed under the previous APC regime. In implementing this new APC scheme, we are fully aware of the challenges faced by young researchers, particularly from Africa, thus, our waiver policy remains unchanged.
The new APCs will enable us to improve the quality and timeliness of our services to authors. Thank you for trusting the Pan African Medical Journal with your future submission.
Le PAMJ augmente les frais de traitement des articles pour 2023
Depuis sa création en 2008, le PAMJ s'est donné pour priorité absolue d'améliorer la visibilité de la recherche effectuée en Afrique et de briser les barrières de publication en offrant des services de publication de la plus haute qualité à un coût abordable ; cela explique pourquoi les frais de traitement des articles (APC) pour les revues PAMJ sont restés stables à $180 US au cours des 10 dernières années. Entre-temps, les frais de PAMJ ont considérablement augmenté, par example, au cours des 10 dernieres annees, le nombre de manuscrits soumis au PAMJ est passé de quelques dizaines à plus de 4000 manuscrits par an, notre staff est passé de 2 employés à temps plein à plus de 15 repartis dans deux bureaux dans deux pays. Cette croissance s'est accompagnée d'une demande accrue de ressources, nous obligeant à nous adapter afin de rester durables.
Compte tenu de l'augmentation des dépenses de fonctionnement et des coûts de traitement et d'édition de manuscrit, nous sommes contraints d'annoncer un changement des couts de publication de manuscrit (Article Processing Charge), notre principale source de revenus. Les nouveaux couts de publication dans le PAMJ sont presentés dans le tableau ci-dessous et prend en compte - le pays de localisation / l'institution du premier auteur et la catégorie de soumission.
Le nouveau régime APC prend effet à partir du 1er janvier 2023 et s'appliquera aux manuscrits soumis à partir du 1er janvier 2023 uniquement, sans rétroactivité. Les manuscrits soumis avant le 1er janvier 2023 seront traités sous l'ancien régime APC. Dans la mise en œuvre de ce nouveau programme APC, nous sommes pleinement conscients des défis auxquels sont confrontés les jeunes chercheurs, en particulier les chercheurs Africains, par conséquent, notre politique de dérogation reste inchangée.
Les nouveaux APC nous permettront d'améliorer la qualité et la rapidité de nos services.
Merci de continuer à nous faire confiance
PAMJ updated APC table (all figures in $USD) / Nouvelle grille de tarifs de publication

| | | | |
| --- | --- | --- | --- |
| PAMJ | African countries | LMIC and UMIC Non-African | HIC |
| Images in clinical medicine | 200 | 350 | 500 |
| Letter to the editors, commentary | 200 | 300 | 500 |
| Other manuscripts | 300 | 500 | 700 |
| PAMJ One Health | 200 | 300 | 500 |
| PAMJ Clinical medicine | 200 | 300 | 500 |
LMIC
= Lower and Middle Income countries (Pays à revenu faible et intermédiaire).
UMIC
: Upper middle income countries (
Pays à revenu intermédiaire, tranche supérieure
).
HIC
: High Income Countries (
Pays à revenu élevé
). Income classification based on the
World Bank Data
of 2021:
African countries (Pays Africains)
: as listed as member states of the (
Membre de l'Union Africaine
)
African Union.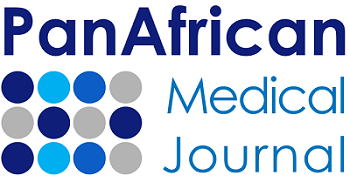 Pan African Medical Journal
This article is published by the editorial office of the PAMJ (KENYA)
---