The PAMJ Blog
The Official blog of the Pan African Medical Journal
Key elements to consider when choosing a journal for submission
10 Aug 2021 / Article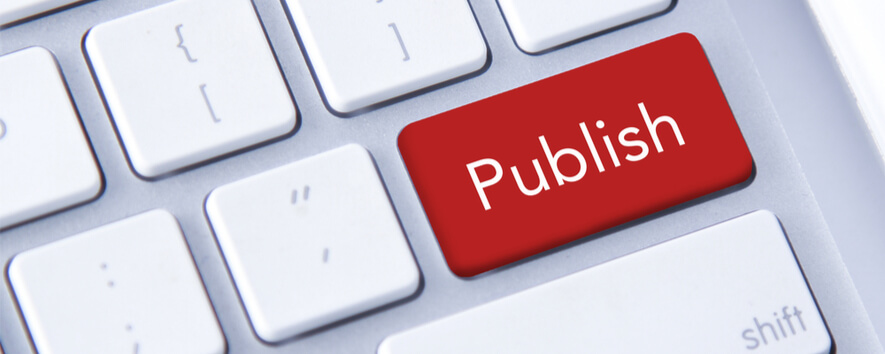 Writing is a channel for sharing knowledge with an audience. It is often important to publish your writing because it will serve as a means to create awareness of new knowledge or a revision of existing knowledge to professionals in a similar field. Research writing and publication is essential for growth in every field and is also a means to preserve your work for future research inspiration in that particular domain as well as expand your professional network. The academic need to publish is inevitable whether you want to advance in your professional job or stay in the academia. Here are four important tips to consider before choosing a journal for publication.
The scope of the journal
When choosing a journal, it is important to know if your article is right for the journal and you can learn this through finding out about the scope of the journal. The scope of a journal is the aim, objective and purpose of the journal. The scope usually includes an introductory statement about the journal, an overview of the types of articles published, information on its privacy, open access and peer reviewed policy. This information is usually found on the journal's website, particularly in the instructions for authors section, like in the case with The Pan African Medical Journal. Also, authors are generally encouraged to read the instructions for authors of the journal which they intend to submit their manuscript for consideration before deciding if to consider with their submission or not. You can equally go through some already published articles to enable you to see if the technical terms and language used or your manuscript type is appropriate for the journal audience. All this information is important for you to be able to determine if your article will be a right fit for the journal.
Make sure the journal is peer reviewed
It is important for your article to be peer reviewed because it implies that your article has gone through a kind of quality control check which takes into consideration its adherence to scientific standards, relevance and reliability of the science because the article must have been verified by experts in your domain. The peer review process is usually arranged by the editors of your selected journal and is often done blindly to avoid bias. This is to say the peer reviewer and the author are not to know themselves. The peer reviewer's feedback is also important as it widens your perspective and gives you different angles to look at your work and improve the quality of your manuscript. In order to know if a journal is peer reviewed, you can check directly on their official website, limit your database search to peer reviewed journals only.
Find out if the journal is open access or not
Open Access (OA) journals make research and scholarly material available to the intended audience at no cost unlike the traditional journals which are based on subscription. This means a reader is able to use the open article in education or any other means as long as they adhere to the legal agreements of open access publications. When your article is published in an open access journal, your article will have the tendency of more visibility simply because it is accessed freely. This might also allow you to reach out to potential collaborators easily.
Open access journals usually charge a small fee for article processing which comes only when the manuscript has been accepted for publication. In some cases where that author cannot afford this fee, they are eligible to apply for a full or partial waiver which can be granted. The OA journals are slowly becoming dominant which explains why most traditional journals are transforming to ''hybrid'' open access. With the hybrid OA, the authors have to pay an extra fee before publication so that the traditional journal can make their articles freely accessible.
Beware of predatory journals
These are exploitative publications of scholarly articles which often charge high publication fees to authors without taking into consideration the quality, relevance or the adherence to the standard of scholarly publications. This is to say that, predatory journals do not pay attention to peer reviewing or provide proper editorial or other services that legitimate journals will provide. Their sole purpose is to publish as long as the authors are willing to pay hence so many young scholars are tricked and fall victim to publishing with them. Some of the questions you can ask yourself to confirm if it is a predatory journal or not:
Can you easily contact the publisher?
Can you identify the editorial board of the journal?
Can you see the clarity of the article processing charges or the peer review process on their website?
Does the journal adheres to publication best practices such as those recomended by the Committee on Publication Ethics?
In sum, the main reasons to publish in journals is to get validation and be an inspiration to the readers. In doing so, it is important to know where and how to publish to avoid being victims of predatory journals. However, the choice of journal you choose can determine the impact your article can have. With many things to bear in mind, choosing the right journal for your manuscript can be very important as well as difficult.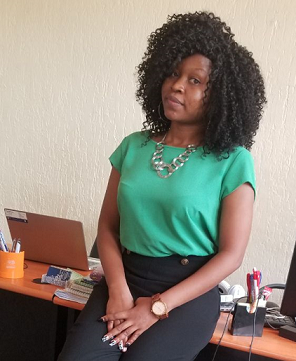 Brunhilda Tambe
Community Manager, Assistant Editor (CAMEROON)
---