The PAMJ Blog
The Official blog of the Pan African Medical Journal
Get involved: open call for volunteer Associate Editors for the PAMJ
18 Jul 2021 / Announcement

The peer-review process in the Pan African Medical Journal (PAMJ) involves the support of dozens of skilled volunteers reviewers, editors, and associate editors.
The PAMJ has grown, from its modest debut in 2008 to one of the largest, African-based, and African-managed open-access biomedical journals and publishers on the continent. The PAMJ currently has 15 full-time staff located in two offices (Nairobi and Yaoundé), five scientific editors, three journals, and receives more than 2500 submissions quarterly. With our goal to stay within the reach of researchers from Africa, we are forced to remain affordable. These are the reasons why The PAMJ is always looking for volunteers to expand its pool of associate editors and reviewers.
Associate editors are expected to be experts in their respective fields, with demonstrable experience in conducting research, writing, and publishing in peer-review journals.
Each Associate Editor is expected to handle a minimum of two new manuscripts per month. These manuscripts will be relevant to the expertise and areas of interest.
We sincerely hope you will accept to join our team by completing the acceptance form below. If you think there are professionals in your network who can fit this role, let us know, and we will be happy to invite them.
Role Description – Associate Editors (PAMJ Journals)
Associate editors are de-facto members of the PAMJ Editorial team and editorial board. Each Associate Editor is responsible for handling a minimum of two new manuscripts per month and is responsible for the content of the manuscripts that they handle. The Associate Editor adheres to the code of conduct, editorial standards, policies, and scope of the journal and ensures that manuscripts they are responsible for are handled ethically, efficiently, and appropriately. The on-boarding of associate editors includes an orientation to the PAMJ editorial policies, the fundamentals of publication ethics, the PAMJ teamwork dynamics, and the use of the PAMJ Manuscript Management Platform
Responsibilities:
An associate editor in a PAMJ Journal:
Is familiar with the scope, editorial standards, and policies of the Journal (an orientation will be provided).

Ensure that manuscripts under their oversight fulfill the requirements of the Journal and are handled efficiently and appropriately.

Is responsible for handling a minimum of two manuscripts per month as assigned by the in-house editorial staff.

Is responsible for providing his areas of expertise/interest (through the Associate Editor on-boarding form) to the Journal to allow the appropriate assignment of manuscripts and discusses with the in-house Editor if manuscripts are not suitable for their area of expertise.

Assesses manuscripts for their suitability for peer review, focusing on the assessment of the scientific content and validity of the manuscript.

Selects and invites suitable reviewers who meet the Journal's requirements.

Communicate with authors and makes editorial decisions on the basis of the peer reviewers' reports and their own assessment, ensuring that comments to the authors are clear and constructive.

May occasionally be asked to provide advice on additional manuscripts which are within their area of expertise.

Is responsible for informing the in-house editorial staff if there will be periods where they are not available and for working with the Journal to ensure that their responsibilities are adequately covered.
In addition to these roles, we anticipate that associate editors will help us source and will recommend suitable candidates for the role; we also encourage AE to write articles relevant to their expertise or interest in the PAMJ or the PAMJ Blog. Associate editors are also welcome, depending on their availability, to contribute to our capacity-building efforts through webinars or face-to-face workshops.
Access the complete associate editor role description.
Associate Editor benefits
You are entitled to a discount or waiver on article-processing charges on any manuscript submitted to any PAMJ Journals.

Your names, affiliations, and photos will be displayed on the PAMJ website as a member of the journal editorial board and staff.

Your names will be published alongside the manuscript on the PAMJ website and on PUBMED Central.
We will be happy to hear from you. Help advance Open Access Publishing in Africa.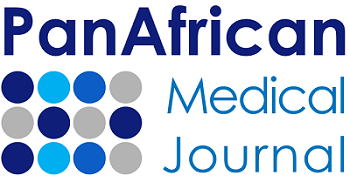 Pan African Medical Journal
This article is published by the editorial office of the PAMJ (KENYA)
---